One Stop Solution For Crowd Control Barricades In Perth
Crowd control barricades for effective circulation and control of pedestrian traffic
Perth Temporary Fencing is one of the front running fencing companies in Perth, specialises in supplying outstanding solutions for temporary fence hire. We understand circulation and control of pedestrian traffic is one of the major concerns when it comes to planning a public event. If you are concerned about ensuring the security of the attendees of your event, then look no further. Perth Temporary Fencing embarks on overcoming the security challenges encountered by private and public event management by aiding them with crowd control barricades.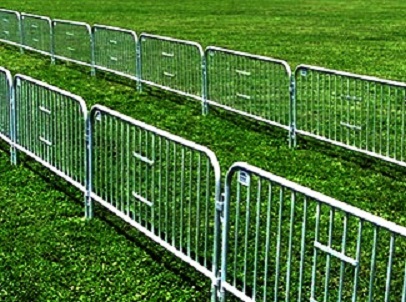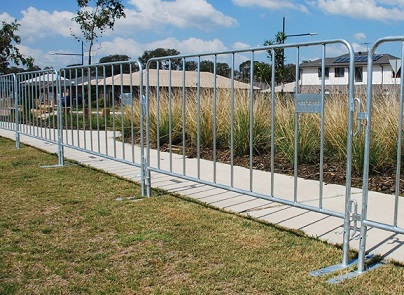 Comply With The Australian Standard AS 4687-2007
Perth Temporary fencing crowd control barriers are one of the only barricades on the market that feature dual interlocking hinge points, making them the sturdiest and ideal choice of barrier. Perth temporary fencing crowd control barricades are designed for effective maintenance of the flow of pedestrian traffic or to block the restricted areas at event site.
Crowd control barricades suit the needs of any type of event
Almost all types of indoor and outdoor events require crowd control barricades. Be it a sports event, parade, marathon, concert or red carpet, you name it and we will provide you the fence that suits the need of your event.
Stylish And Sturdy Fences Designed To The Australian Standard
Rely on Perth temporary fencing for stylish and sturdy fences that are designed to last for life. These fencing can stand with the wear and tear of the regular use. Enduring strength of these fences can be attributed to hot dipped galvanisation followed by welding to the Australian Standard of 42 Microns. Their exquisite design makes them ideal to be used within the large crowds. These fences are fitted with flat removable feet that make easier to be transported and reduce the tripping hazard.
Overcome your security challenges with Crowd control barricades. These efficient barriers are ideal for all circumstances and are perfect for diverting or keeping the public away from a designated area.
Specifications of Crowd Control Barriers:
Crowd Control Barriers have the following specifications:
| | |
| --- | --- |
| Panel Size | 2200mm L x 1100mm H |
| Frame Thickness | 25mm O.D. 2mm |
| Infill Spacing's | 16mm O.D. 200mm |
| Weight | 16.0 kg's |
| Finish Hot Dipped Galvanized to Australian Standard | 75 Microns (Aust Std 42) |
| Flat Feet | Removable |
Get In Touch For A Prompt Fencing Service
Get in touch with us to relish the ultimate sense of security and control. We install fences to the client specifications and remove those when the event is over. For prompt fencing service that meets specifications.
Go ahead give us a Call – T: 1300 864 473, T: 9248 5972, M: 0413 687 614 , after hours T: 9249 7732 .